PET STRAP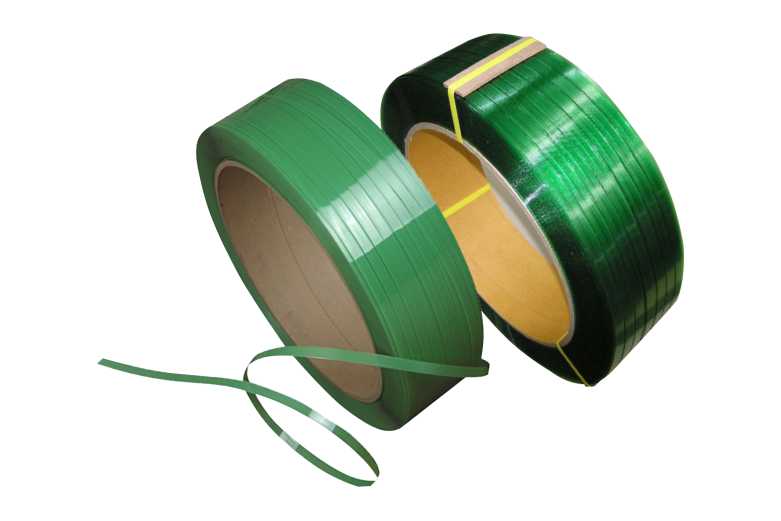 PET Straps are good replacement to Steel Straps and widely used by different segments of Industry for their Medium and Heavy Load Packaging
High Tensile Strength - with compatible Tensile Strength and Higher Shock Absorption of Steel Strap, ensures the safety while transportation.
Elongation - Elongation of PET Strap is only 1/6 of PP Strap, hence this can withhold Longer Tightening Force.
With Stand High Temperatures - Melting point of PET is 260°C and will not deform under 120°C.
Good Flexibility - Unlike in Steel Straps, PET Straps don't have Sharp Edges thus prevents the damage to Package and safe in operation.
Nice Appearance and Rust Proof - PET Strap do not corrode and pollute as Steel Strap and are Resistant to UV Rays.
Economic benefits - 1 metric ton of PET Strap is equivalent to 5 metric tons of Steel Strap hence unit price per meter is much lower thus brings down the Packaging Cost considerably.
Available in different colors and specifications according to customers request. Net wt. per Roll is 20 Kgs.
---
Get the Best Price for PET Strap Rolls
Ask for a Quote?
just fill the form. we will get back to you as soon as possible!