MILLENIUM Group came into existence under the flagship Company MILLENIUM PACKAGING SOLUTIONS (An ISO 9001:2015 Certified Company), in the year 2000, MPS is a "Market Driven" professional group of companies in the field of "End Line Packaging".
The Group companies are engaged in Manufacturing, Import / Export, Distribution & after sales support for the Packaging Machines & Consumables, throughout the nation, directly or with the help of our Resident Executives / Associates located at strategic locations.
We have 2 State of the art Manufacturing facilities situated at Bawana Industrial Area - Delhi & Greater Noida - UP with the most modern technologically advanced plants for manufacturing of SELF ADHESIVE TAPES and PP BOX STRAPPING ROLLS respectively.
Following are the Infrastructural Capacities:
We have an Installed Capacity of about 100+ MT / Month for STRAPS & about 4000 Cases / Month for Adhesive Tapes.
Full Fledged QC Facility with tensile Strength testing, Thickness, Width, Length etc. of each & every Batch.
QC System ISO 9001:2008 & ISO9001:2015 respectively for STRAPPING & TAPE MANUFACTURING FACILITY respectively & ISO 9001:2008 For Packaging Equipment Co. Certified by JAS – ANZ in place & followed religiously.
RoHS Certification from SGS.
The USP of MILLENIUM PACKAGING CONSUMABLES are
Guaranteed Parameters i.e. Length, Thickness, Weight etc..
Perfect Straightness of the Material
Minimized Curvatures & Bands lower than the internationally acceptable Standards.
Very High Tensile Strength (around 30-40% higher than the material made on Conventional plants.
Increased Consistency & Reliability of the Product.
Less wastage while using onto the Machines.
Increased Consistency & Reliability of the Product.
Better Printing – Rotogravure Printing Technology used.
RoHs Compliant Material (Environment Friendly)– Certified by SGS Value for Money
These advanced facilities place MILLENIUM a step ahead than the competition. Having most of the products in the bouquet; we at MILLENIUM provide a SINGLE WINDOW SERVICE for all their SECONDARY PACKAGING REQUIREMENTS.
We at MILLENIUM, are striving hard to provide, innovative, qualitative and cost Effective, Solutions to all customer's packaging requirements namely "Secondary Packaging Machines and Consumables".
Utilizing these solutions and firm belief in our ethics to Stress upon "Quality, Technology and Prompt Service", MILLENIUM has earned a great reputation of being the most preferred & Reliable "End Line Packaging" partner of the industry. This has resulted in an exponential growth in our customer base in the last 6-7 years.
We have also kept ourselves ahead of the competition by regularly introducing new products and upgrading the existing product range through an ongoing continual process of product development & upgrading the equipments on a regular basis.
Prompt and efficient servicing by our Customer Support department has ensured smooth running and longevity of our machines. An active base of more than 7000 machines is a living testimonial of our efforts.
We strongly believe that, given a chance, we will prove to be a worthy partner for your end line packaging requirements.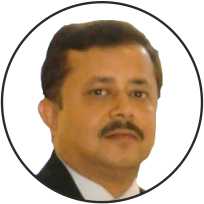 Manoj Kumar Singhal
DIN: 02708738
---
Mr. Manoj Kumar Singhal, aged about 45 years. He is a qualified Electrical Engineer & PGDMSM by qualification and has vast experience of business, Trade & Industries for over 27 years.
Mr Manoj Kumar Singhal is the Promoter of the company. Before venturing into business, he has worked with ITW, (An American Multinational Giant and global leader in Packaging) for almost 8 years in Customer Support & Sales Department.
He is one of the Promoter Director & Major Share Holder of the Group companies and has been playing a vital role in the overall structure & development of the Group Companies since inception.
He actively involves in Technical, Legal, Marketing, Imports & Exports functions and overall management of the Group Companies.
His Total Experience in Packaging Industry is more than 23 Years.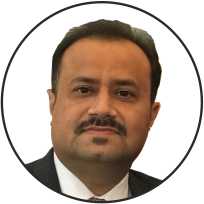 Sandeep Singhal
DIN: 02708702
---
Mr. Sandeep Singhal, aged about 40 years, is a qualified Civil Engineer & Diploma in CAD by qualification and has vast experience of business, Trade & Industries for over 19 years.
Mr. Sandeep Singhal is presently the Chief Operating Officer of the Company and one of the major Shareholder & Director in the Group Companies.
He has overall strategic and operational responsibility for the entire portfolio of the company's offerings
He drives and oversees the continuous renewal of key processes, systems and policies across the company in client relationship management, sales effectiveness, delivery excellence, quality, talent management and leadership development..
Anmol Kumar
DIN: 06864055
---
Mr. Anmol aged about 32 years. He is B.Com. & CA Inter, by qualification and has experience of Accounting, Taxation, Auditing, Banking & Finance of over 14 years.
.
Mr Anmol Kumar is Asstt. General Manager- Commercial & one of the whole time Director in the Group Companies
He has been handling the Accounts & Finance portfolio of the company since 2008
He looks after his Portfolio related matters & provides inputs for Planning, Execution & Coordination in achievements of the Company's set Goals.
His Total Experience in Packaging Industry is more than 10 Years.
Millenium Packaging Solutions is the manufacturers and Suppliers of Packaging Machines and Packaging Material.
The Company came into formation in year 2000, with a clear vision of providing it's consumers with best of its products and services.
Packaging Machines are manufactured under the brand name MILLENIUM.
Millenium offer packaging machines like
Straps the carton box with PP Straps, multiple straps can be applied to strap pack the box, or to bundle up the products
Semi Automatic Strapping Machine
Using this semi automatic machine partially requires manual handling, in which one has to enfold the carton with the strap and insert it's one end into the inlet provided in the machine where sealing and cutting process is executed.
Fully Automatic Strapping Machine.
Using this machine is far easier and faster than semi automatic, these machine are used where the number of cartons which has to be strap packed is high in quantity.
One has to just place the carton in the right location where strap has to applied, rest all this machine does automatically.
Battery operated Strapping Tool and Pneumatic Strapping Tool
It's a hand held strapping tool. This tool is used to strap pack heavy loads like, Concrete block, long pipes etc.
This machine applies BOPP self adhesive tapes onto the flaps of the carton box.
This machine vacuum seal the product in the vacuum pouch.
Applies Shrink film on the product and shrink wraps the product into the shrink film.
Pallet Wrappers and box wrapper machine to wrap the film around the box or products
Continuous sealing machine, heat seals the mouth of the pouch
A Material Handling Equipment to carry goods from one unit to another unit
Packaging Materials