India has grown and so has the industries. Packaging is one of the key industries that has contributed to the growth of other industries.

Today, the sale of goods is not limited to one particular city or state. The goods travel beyond the state as well as national boundaries.

This phenomenon has led to the requirement for longer shelf life of products, thereby, increasing the demand for better quality packaging materials and tools.

We are proud to state that Millenium Packaging Solutions are among the fastest growing vacuum packing machine suppliers in Delhi, India.

Our clients have been very satisfied with the machines supplied and hence, there has been no complaints from our customers regarding the performance and quality of vacuum packing machines manufactured by us.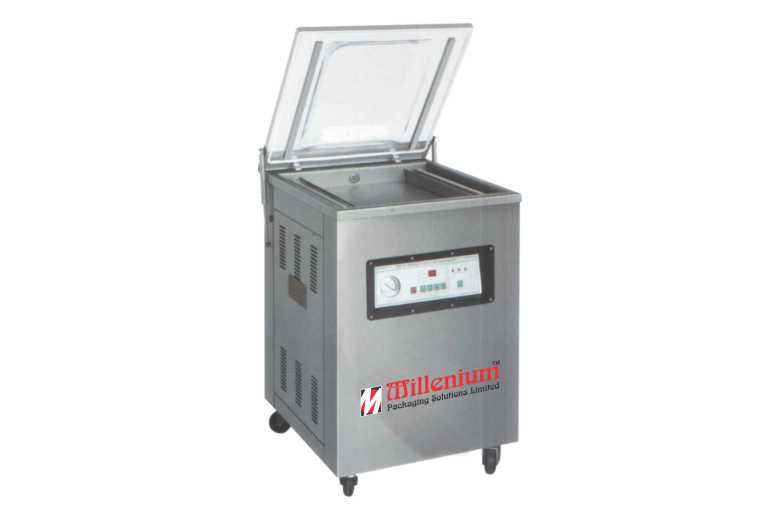 The consumers in the marketplace have become very demanding and hence, the suppliers of food items such as dairy products, snacks, dry fruits, meat products, corn flour, wheat flour, woollen clothes etc. cannot survive in the market without using vacuum packing machines.

As most of the products are highly perishable and require utmost care, our production processes are made robust enough to ensure that the machines manufactured are of premium quality.

Millenium Vacuum Pack Machines are offered at the best price in the industry.

There are various models available in the Vacuum Packaging Machines like
1. Single Chamber Vacuum Packaging Machine
2. Double Chamber Vacuum Packaging Machines
3. Table Top Vacuum Packing Machines
Ask for a Quote?
just fill the form. we will get back to you as soon as possible!