Carton Box Edge Sealing Machine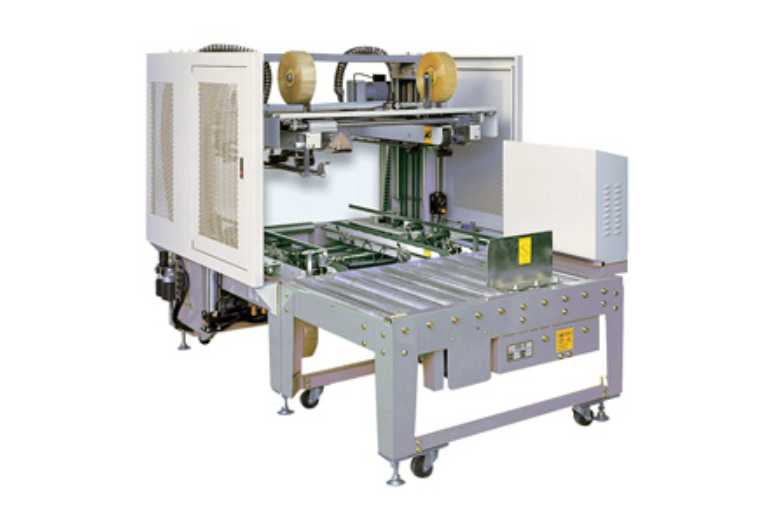 Carton Boxes edge sealing machine for extra protection and safety while in transit or loading/unloading
Edge Sealer
As the carton boxes have to be transported to long distances, and many times it has to be loaded and unloaded, thus, carton boxes requires extra safety and protection so that the goods inside the boxes doesnt get damaged due to ripping off the carton boxes.

Taping each and every carton manually is a tedious job, hence Carton box Edge Sealing Machine is the one point solution to seal all the edges of boxes.

Our firm specializes in providing a quality array of Carton Sealing Machines.

We are engaged in supplying these machines of various types, grades, sizes and specifications catering to the requirements of our esteemed customers.

These machines have a great market value and we can ensure complete satisfaction to our clients by providing them with these machines which are durable and long lasting in nature.


Features
The width and height of carton are adjusted by means of lead screw.
Machine is suitable for sealing the edges of the carton.
To be used in conjunction with a normal carton sealer (for centre taping).
Specifications:
Model
CXFE
Power Supply
1 Phase 110V/220V/240V
Packing Size
Max.: L600 x W500 x H500 mm
Min.: L260 x W200 x H180 mm
Tape Width
50 mm (2") or 76 mm (3")
Working Table Height
570~770 mm (Adjustable)
Transmit Speed
20M / Min.
Dimensions
L2100 x W1420 x H1500 mm
Get the Best Price for Edge Sealer
Ask for a Quote?
just fill the form. we will get back to you as soon as possible!