We are proud to be in
business since
2000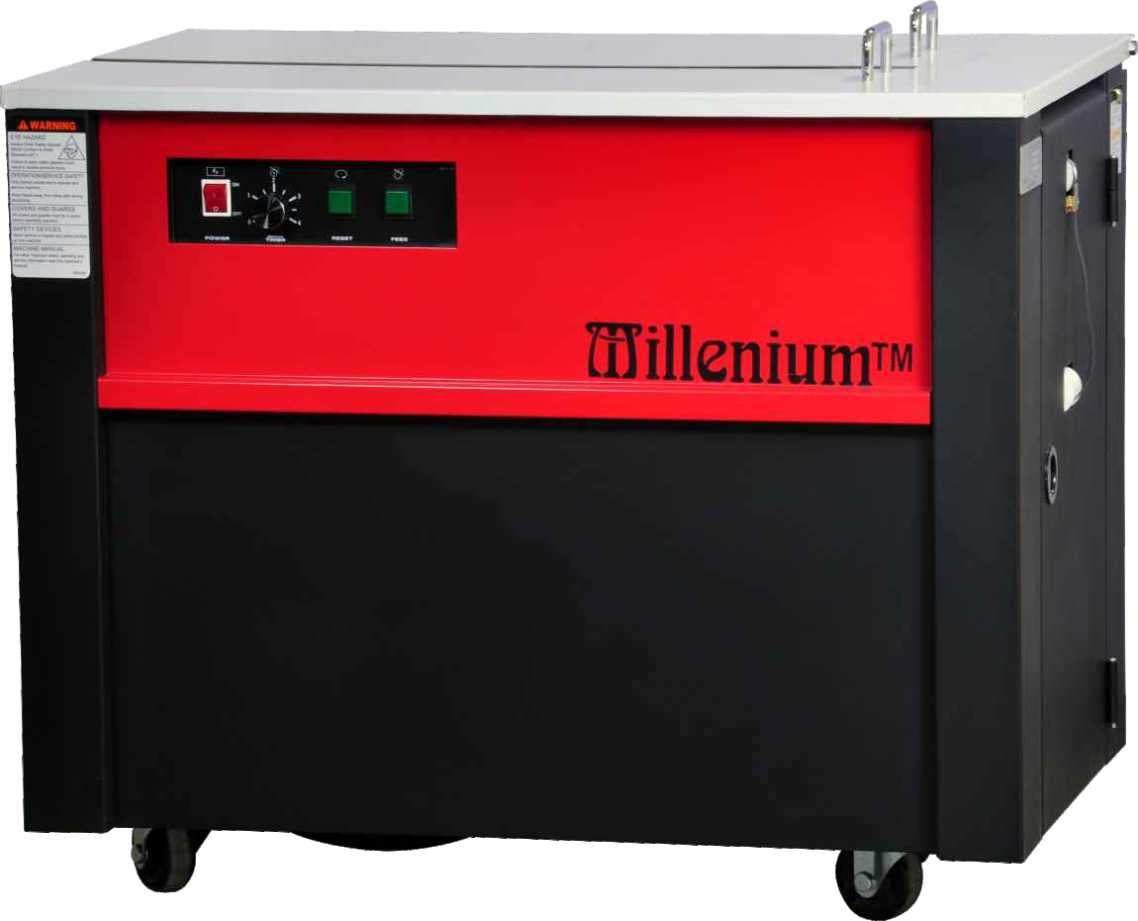 Packaging Machinery
Box Strapping Machines, Fully Automatic Box Strapping Machines, Box Sealing Machine – Box Taping Machine, Vacuum Packaging Machines, Shrink Packaging Machines, Pouch Sealing Machines, Pallet Shrink Wrapping Machine, Box Stretch Wrapping Machines, Label Heat Shrink Sleeve Packing Machine, Bottle Neck heat shrink packaging machine, Web Sealers, Strapping tools, Box Strapping Patti, Strap Roll, Strapping Rolls, Packing Strap Manufacturers, Self Adhesive Tapes Manufacturers and suppliers in India.
Packaging Consumables
PP/PET Straps- Widely used and well accepted in almost each and every segment of the industry for end line packaging such as auto, food, pharmaceutical.

Adhesive Tapes- Used for carton box flap sealing in various industries such as food, pharma, appliances etc..

Stretch Films- It is widely used in various pallet packaging or consolidation packaging, so as to achieve moisture and dust proofing.

Shrink Film-POF/Pe - Widely used in industries like stationary, cosmatic, toiletries.
Want to talk? Please call us:
+91 98730 00860 | +91 98112 08210
---
Should you require any further information, Please contact is on above mentioned numbers, We shall be pleased to assist you.
Millenium Packaging Solutions is a leading Packaging Machines Suppliers and Manufacturers in Delhi NCR India offering Packaging Machines like :-
Box Strapping Machines, Fully Automatic Box Strapping Machines : These Packaging Machines is very user friendly to operate, automatically straps the carton box with exact strength required for it to hold, resulting in easy for transit.

Box Sealing Machine – Box Taping Machine : Comes in variety of models, this machine automatically tapes the carton flaps from top and bottom with self adhesive tapes furthermore the wastage of tapes is next to zero.

Vacuum Packaging Machines : This machine is ideal for any type of perishable food products for which you want to increase it's shelf life, used in for products e.g. Dairy (Paneer), Dry Fruits, Non-Veg frozen foods, etc.

Shrink Packaging Machines : This Machine heat shrinks the product covering it with shrink sleeve therefore the products stays safe from dust and moisture, for e.g. cosmetics, toiletries, sweet boxes, gift items, books, toys to name a few.

Pouch Sealing Machines : Heavy duty model to seal the mouth of the pouch from min. 100 gms to 15 kgs of packing. for e.g. Flour, Agarbatti or Incense Sticks, Pens etc.

Other Packaging Machines