Pallet Stretch Wrapper - Rotating Arm Standard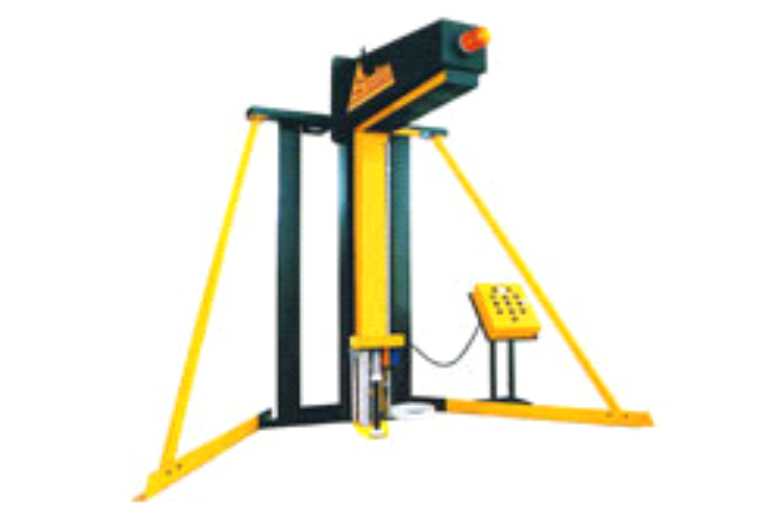 Pallet Stretch Wrapper - Rotating Arm Standard
Pallet Stretch Wrapper - Rotating Arm Standard
Rotary arm wrapper is a machine whose mechanical arm rotates around the load and delivers the film around the load

These stretch wrapping systems allow loads to be wrapped while stationary on the floor. Designed for very heavy or unstable loads.

Film provides extra support while the products are being transported & storaged to protect them from tip, spill or become damaged.

Additionally, wrapped loads can easily be separated and identified.

Stretch pallet wrapper is widely used in chemical industry, electronic industry, building materials, home appliances, paper making, food products & drink etc.


Controls

OMRON PLC control system
Photo-eye pa/let height sensor
0-9 separate top .bottom & up-down wrap count selectors
Photoeye sensing delay
Reinforce wrap allow more wrap on same location
Film Tension Control adjustment on the panel
3— 15RPM variable arm speed by frequency changer
Separate variable carnage up/down speed
Cycle pause capability
Separate start, reset and emergency stop buttons
Manna/carriage up/down switch
arm jog button
Flash light for machine in operation
Rotary arm stop by safety bumper and reflection photoeye sensing any obstacle
Arm (Mast) drive
Slewing Bearing drive system
Soft start / stop
Position arm alignment
Get the best price for Pallet Stretch Wrapper - Rotating Arm Standard
Ask for a Quote?
just fill the form. we will get back to you as soon as possible!